Greetings & Welcome
After years of random photography, I decided to narrow down my field of interest, and mainly "focus" on macro photography. So far, that resulted in a modest collection of beautiful images, specially considering my lack of experience, and the equipment used (see camera specs below). A selection of the best images can be viewed in a simple photo gallery by clicking here, or the link on the main page.
Almost all of the images shown in the gallery, are un-cropped and un-edited, other then the adjustment of size and weight, to fit the dimensions, and increase the loading speed of the web-site's galley pages.
Enjoy!
Camera specs: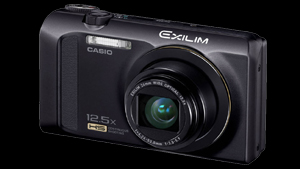 Specs:
Camera: Casino EXILIM ZR200
Lens: 24 mm wide-angle
Optical zoom: 12,5
Megapixels: 16.1 megapixels
Settings
Type: "Best Shot"
Distance: super macro
Focus: intelligent, point measuring
Size: 4608x3456 (16Mb)
The Future
In the near future I will install a better gallery, with a database and options like uploading, storing and processing images, vistor subscription and lots more features. But for now things runs smooth and trouble-free, on a small machine with an OS and processing power (PowerPC) that does not allow full support for a mysql database. Untill that time I will be manually adding pictures like a caveman...